I have a lot to update on, and a lot to do blog wise, but instead I am rocking my feverish two year old. We have once again been hit by a bug and his fever is currently 102.4. This makes illness number 12 since December if anyone is counting.
Oh wait, that would be me.
I am so ready for this run of illnesses to be over. Summer where the heck are ya!? But I guess this is to be expected since I put Austin in private school earlier this year. Since then it has been one illness after another. This is why I had hoped to homeschool until EJ was stronger. Don't get me wrong, Austin LOVES his school. His class is small with only 8 children and he is thriving in a more social environment. But oh.my.word the illnesses!! Hopefully this summer we will get a break, and will start back in the fall with three boys! Oh boys!
Okay moving on.
So since I am at the computer, I may as well blog surf, right? And decor blogs are top of my list lately. They are beautiful, thought provoking, inspiring, but mostly they make me have "the wants". So to indulge this I am window web shopping and I wanted to share my current favorite things.
Most of my favorite things currently are from Pottery Barn surprise, surprise. If you don't know, I will tell ya! I love Pottery Barn. My wallet does not. Too bad the wallet always wins.
See that beauty of a table? That is my all time favorite table and chair set. Be still my heart! The extend-able table is on sale right now for only $999.99. I have no place to put a table and couldn't get it right now anyway but that price is fabulous for that table.
This is the Calvert Sofa and I love it. I would buy it in a heart beat if I could. Right now I have a beige microfiber sofa and love seat and although I can take the seat cushions off to machine wash, nothing else is removable. So it is in desperate need of cleaning. Seriously some spots make my skin crawl. A slip covered sofa would solve all of this and my next sofa set will absolutely be slipcovered...and machine washable. Hello pottery barn twill!
I also love the comfort series:
I have always wanted a sectional. Especially a nice big soft makes-you-want-to-cuddle one. Unfortunately since we move so much and have yet to land in our forever home (and wont anytime soon) I need more versatility than a sectional. One day though....
Also am I the only one who notices that these will hide all the little toys that inevitably get underneath. The things under my couch are amazing! With the slip cover, no one would be able to see a thing :) I don't know if that is comforting or scary!
I want this coffee table. The one I have now has a shelf underneath and spindles on both sides attaching the shelf to the table. It is one nightmare of a dust magnet. It is so gross.
This is simple and beautiful and I love the basket underneath idea!
This beauty would be perfect! Not only is it wide enough at 54 inches but it comes in a gorgeous mahogany color. As my "design" taste has changed I appreciate an armoire so much b/c it conceals the tv and all the equipment and wires when you don't need them. Much more stream line and simple. As much as any man would argue, I simply do not thing tvs are beautiful and they certaintly shouldn't be the focal point.
This is new and is such a beautiful color palette!
I think for me though, since I change my theme so much, I would have to go ultra neutral.
like this from restoration hardware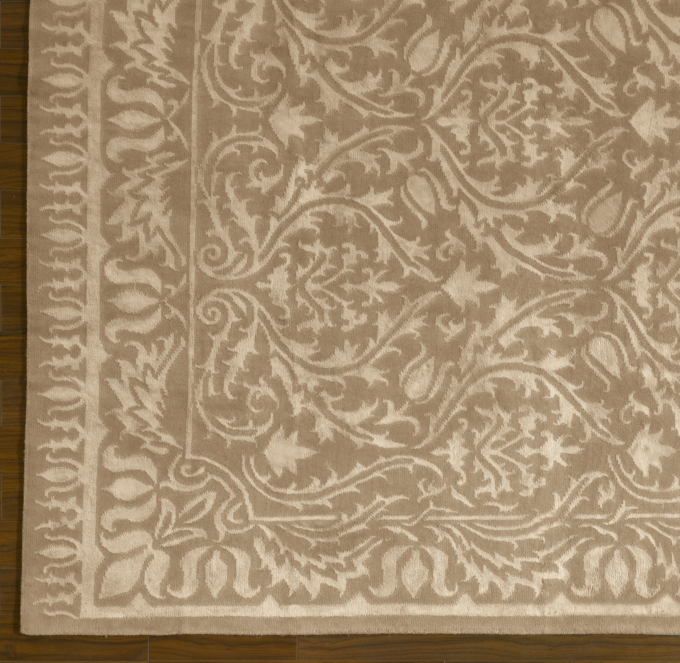 or this but in beige/ivory
And last but not least, I am obsessed with the all white bed!! Mine is currently "all white" but it is shameful and in desperate need of a redo!
And that concludes this window-web shopping trip! Thanks for tagging long!! :) I think it is important to remember that we don't have to have the newest and greatest to have a beautiful home. We can find ways to make it that way that are cheap or maybe even free. It is the love and laughter within the walls that matter most. But it sure is fun to look!
Now hopefully this little sick one will get better soon so I can actually get some work done around this house! We have a zoo trip planned for tomorrow (it will be EJ's first time going) and I really hope he doesn't have to miss it! Goodnight everyone!