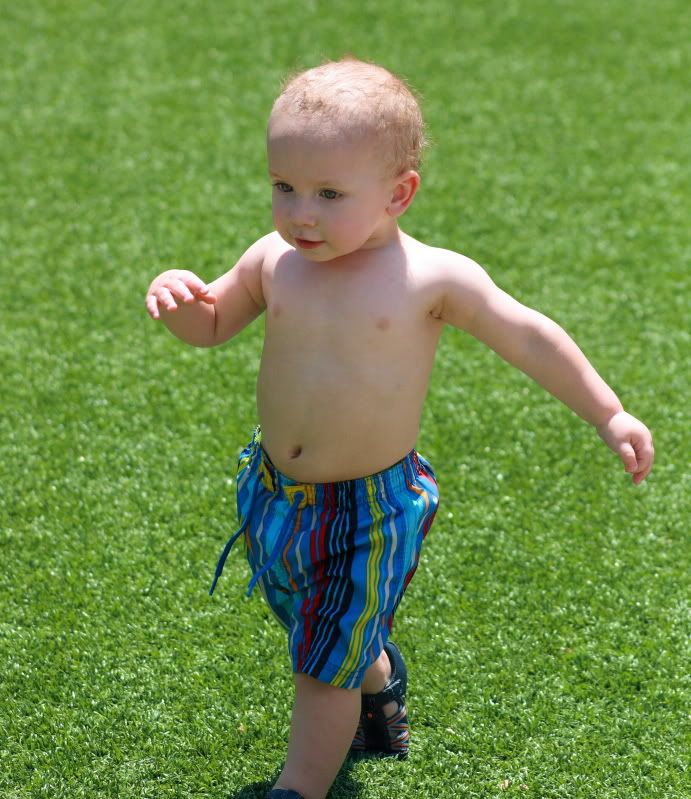 Well sweet boy you are officially a year and a half! I can not believe how big you are now. I never could have imagined all that you are now!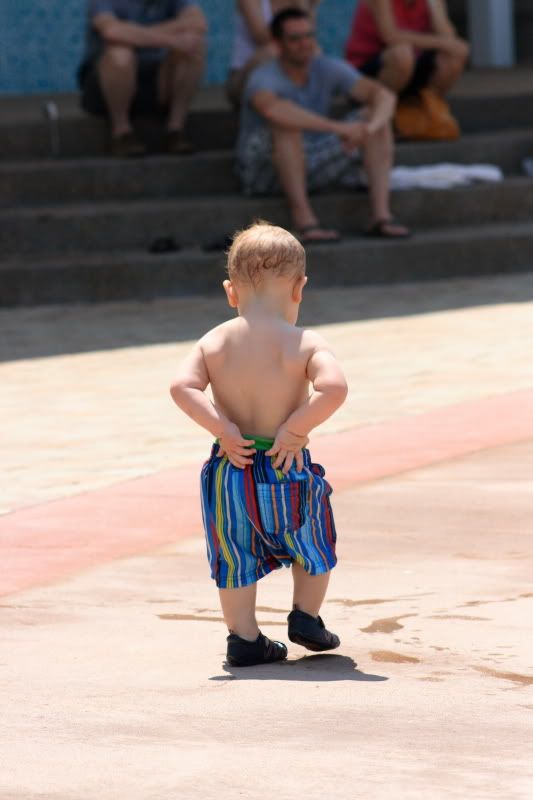 You are definitely going, going, gone most days. You do your best to keep up with your big brother and seek out mischief to get into. you love to be read to and your love for books is something I cherish. You love to snuggle, especially me, and despite your fierce independence, you rely on me a lot. You don't hesitate to go off on your own and do your thing but you always come and check in with me. You don't nap most days and our nights are still a bit rough. You wake 2-5 times a night but usually it is only for a few minutes each time. Since we still are cosleeping we both get back to sleep quickly. You are still nursing about 5 times a day as well and you love it. I don't for see you weaning anytime soon.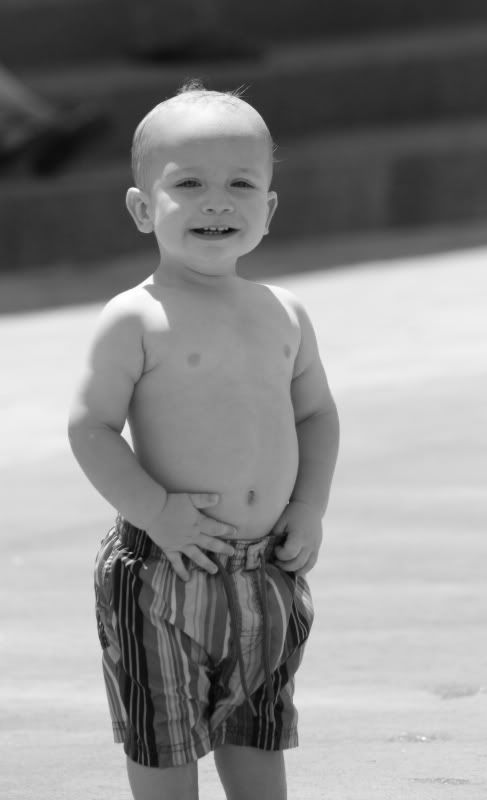 You vocabulary is blooming beautifully and as of right now you can say:
Mama (it melts my heart when you run to me saying my name!), Dada, Bubba, Bella, Ball, Bow, Bible, Baby, stinky, uhhh ohhh, whoa, touch down, action, your version of "lamby"-your lovey, you attempt to say "love you", night night, there he is, and just today you were practicing popsicle! You also say please very well :)


You run constantly and LOVE to play catch. You really like bugs too. You do not like going to the nursery at church at all and I don't know if we are going to continue to try. You get so upset and are clingy and off for the rest of the day. However, you are getting better around strangers. You let my sisters and cousins hold you and play with you. Maybe you know they are family!


You are definitely a water baby and love anything that may get you wet. This includes baths and even Bella's water bowl. Messes are your favorite and you will dump anything that doesn't have a lid.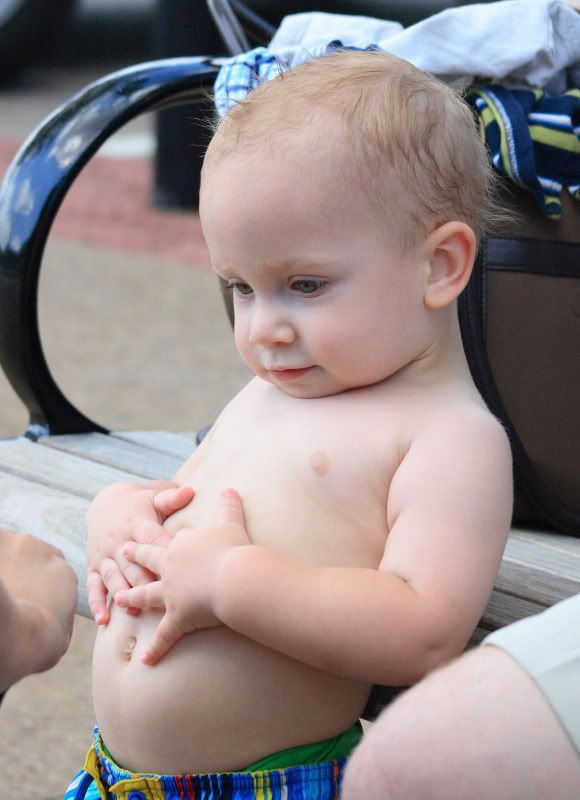 I still think your hair will be red at this point but we will see. Your eyes are turning green and I love them. You have 8 teeth completely in but your top molars are almost all the way in. You are cutting your bottom molars right now and you are miserable. You recognize oragel when I bring it out and you love it!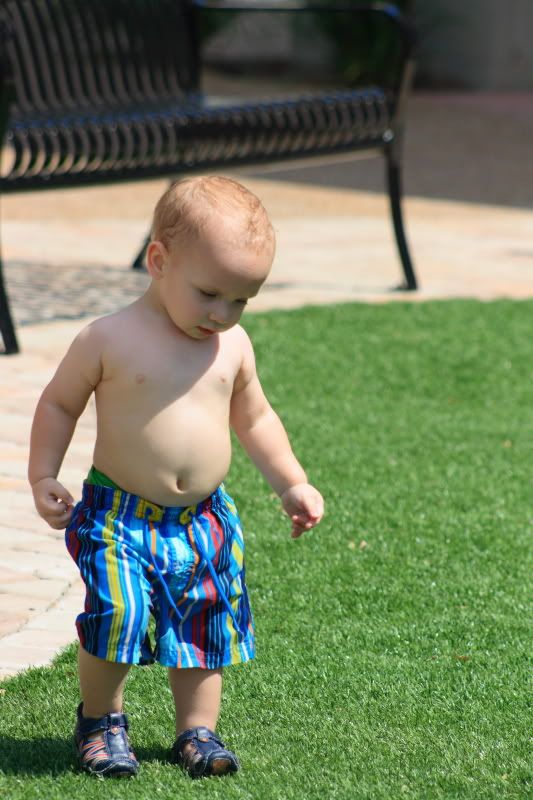 You love art and will color for an hour. You love music and have to listen to it at least once a day.
You are bright beautiful and full of life. I truly enjoy every minute! I love you sweet boy!!!